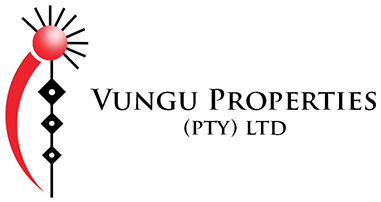 General Enquiries
: +27 11367 0681 | : 076 210 5437
E: lele@vunguprop.com
Expect Nothing Less Than
Excellence at Vungu Properties
Through our comprehensive services, combined with a wealth of experience, we are positioned to critically analyse and advise clients on the most effective solutions to realise the best returns on their investment. Vungu Properties has a national presence through multiple partnerships with key industry players which adds that extra touch of superior quality to our services.
PROJECTS
AREA
BUDGET
YEAR COMPLETED
Elukwatini Crossing Shopping Centre
Badplass, Mpumalanga
R30 Million
2007
Pick n Pay Shopping Centre
Nhlazatshe, Nelspruit
R15 Million
2007
Mtshafeni Lifestyle Estate
Whiteriver, Nelspruit
R40 Million
2008
Total Mpata Malelane Service Station
Malelane, Mpumalanga
R45 Million
2009
Cresta Mall Refurbishment
Gauteng
R165 Million
2013
Cresta Mall Bridgelink Extension
Gautent
R145 Million
2014
Healthworx Medical Centre Upgrade

And Extension
Gauteng
R3,3 Million
2014
New Mr Price Emporium
Gauteng
R25 Million
2015
Woolworths Extension
Gauteng
R32 Million
2015
Cresta Mall Fencing Paid Parking

And Access Control
Gauteng
42,3 Million
2015
Cresta Mall Energy Project:

HVAC Replacement
Gauteng
R145 Million
2016
Cresta Mall New Intake Substation
Gauteng
R20.1 Million
2016
Cresta Mall External Lighting Project
Gauteng
R15 Million
2016
Cresta Gardens Extension
Gauteng
R230 Million
2016
Cresta Mall Cinema Upgrade
Gauteng
R40 Million
2016
Cresta Mall External Façade Upgrade
Gauteng
R40 Million
2016
Cresta Mall Entrance 1 Upgrade
Gauteng
R16.5 Million
2016
Tshwane Regional Mall
Tshwane, Mamelodi
R1,3 Billion
2016 – In Progress

Clients We Service
Public Sector Portfolios
Listed Property Funds
Pension Fund Property Portfolios
Private Property Owners
Property Developers
Established Property Practitioners
Mining Houses
We have accumulated years of experience in the industry. The qualifications of our staff members range from property development and architectural design to project and construction management. Our clients can rest assured their projects are in capable hands.
Learn more about how we can assist you in the management and upgrade of your property by getting in touch with us.
About Vungu Properties
Vungu Properties (Pty) Ltd is a dynamic empowerment business based in Johannesburg, South Africa.
It was established in 2004 and is a 100% BBEEE company. In order to build sustainable wealth to achieve the objectives of broad-based black economic empowerment, we have identified the property industry as one of the key elements to focus on and operate in.
The property industry is about service – and service excellence is our passion and commitment to clients. Owing to our extensive background in working on various projects in the industry, we are strategically positioned to be significant players in the national property market. We have successfully delivered projects for private owners, institutions and public sector portfolios including government and state-owned enterprises.
Our Vision
We aim to be a preferred first-class property service provider in South Africa.
Our Mission
Through professional, innovative and hands-on property solutions, we strive to establish sustainable and value-adding business partnerships with our clients.
Contact Vungu Properties
Vungu Properties is a team of energetic experts in property who are eager to work on your project. We specialise in servicing mainly the retail, commercial and industrial sectors.
General Enquiries
T: +27 11 367 0681
M: 076 210 5437
E: lele@vunguprop.com
Operating Hours
Monday – Friday from
08h00 – 17h00
Physical Address
Vungu Properties (Pty) Ltd
Suite No 77
Building 1
Prism Business Park
Ruby Close
Fourways
2055